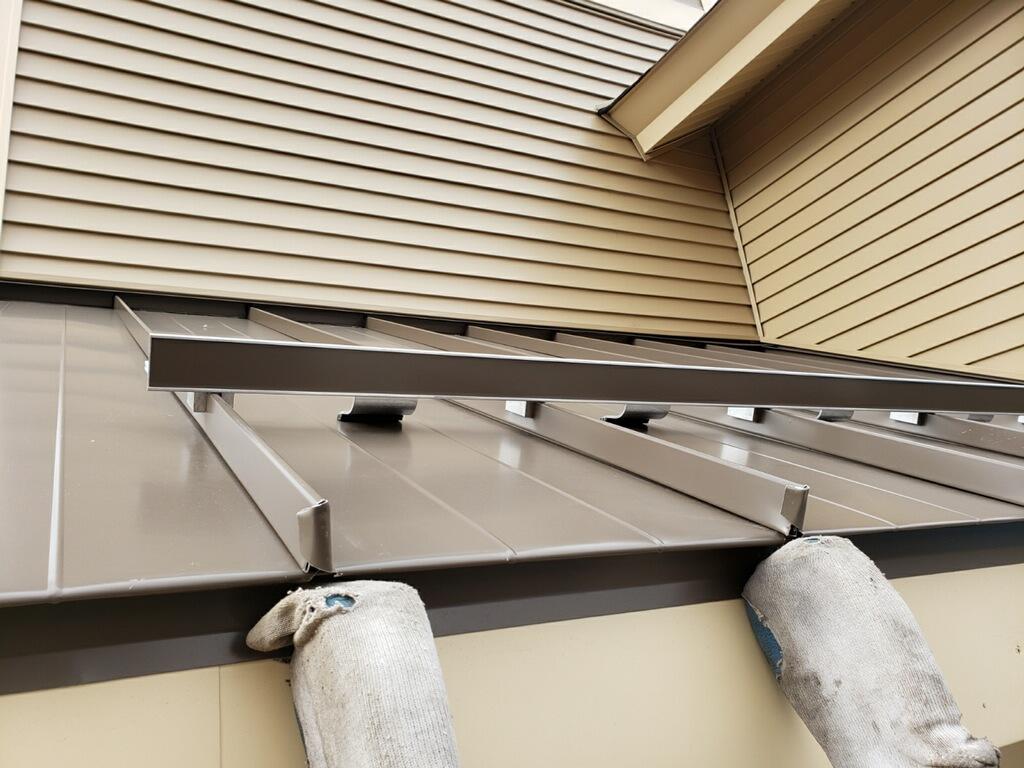 Snow Guard / Snow Rail
During the winter months, snow can build up on the roof and often freeze into a sheet of ice with the heating and cooling of the sun. Once this sheet of ice becomes loose and can easily slide off the roof and damage your yard, vehicles or even injure someone.
Snow guards and snow rails help prevent this by holding the snow in place so it can melt and drain properly into the gutter.
We have a variety of snow guards in different materials to suit your home and your roof. Empire Seamless Gutters can assist you in finding the right style for your home.
Snow guards have been protecting homes and roofs for many years. Installing a snow guard on your roof can protect from sliding snow and ice. The snow guard will increase the friction between the snow and the roof. It retains snowpack, so it falls off the roof in an organized and predictable way.
Snow Rail
A snow rail is a long rail on the roof for standing seam metal roofs. Snow rails are a good idea for homes without insulation, and also those with metal roofs where snow will slide off easily.
Reasons to Install Snow Rail or Snow Guard
The snow guard will guarantee that the melting snow exits the roof in a more organized matter. It helps to boost the durability of a roof. It limits your liability and helps to protect vehicles and people around your home. Installing the right snow guard or roof rail will also reduce maintenance costs in down the road.
Heat Cables
Installing heat cables on your gutters and roof can ensure that ice and snow do not build up in your gutter system and along the roofline. Our heated cable systems can be modified to match any particular roof and gutter system. Once in place, ice and snow will melt and flow through your downspouts even in the coldest weather without freezing up and forming icicles or ice dams inside the gutters.
Contact our team at Empire Seamless gutters today to discuss the best solution for your needs.