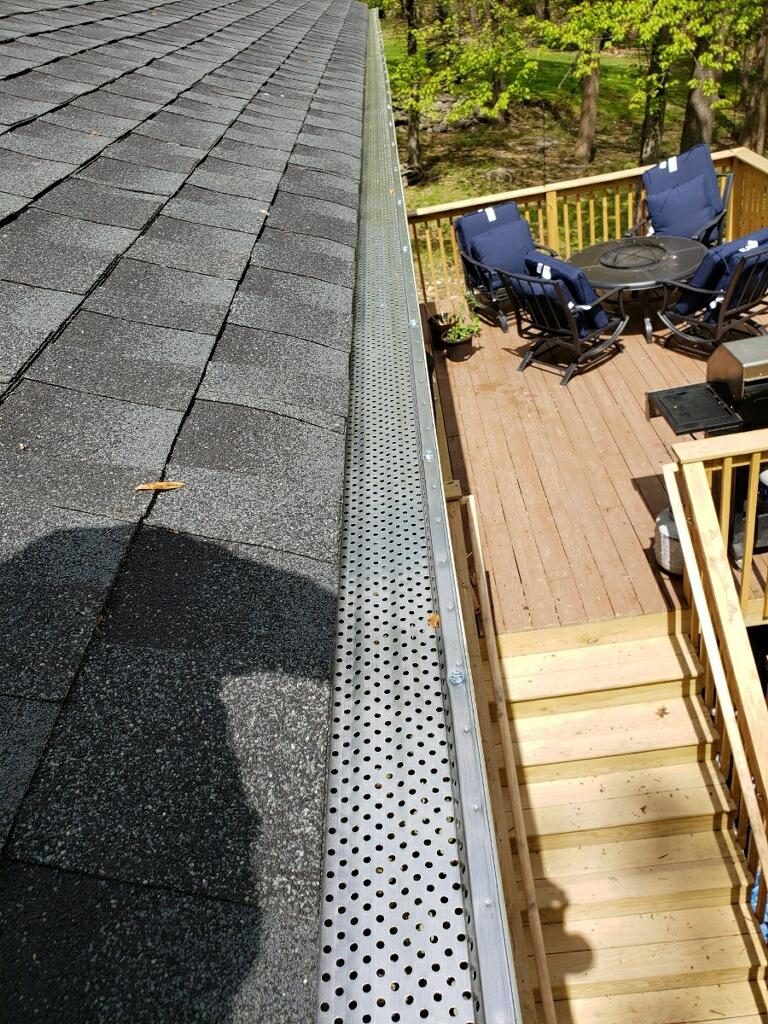 Leaf Guard Installation
Empire Seamless Gutters is a full-service gutter company which offers leaf guard solutions to protect leaves and debris from entering the gutter and causing drainage issues. When properly installed you should not need to clean your gutters as often or at all.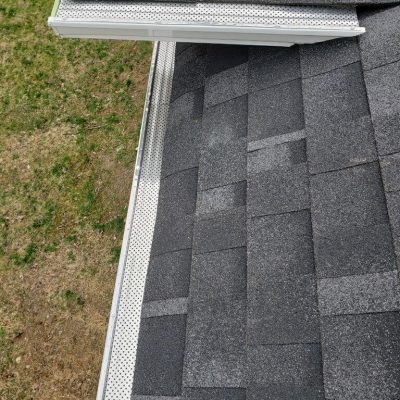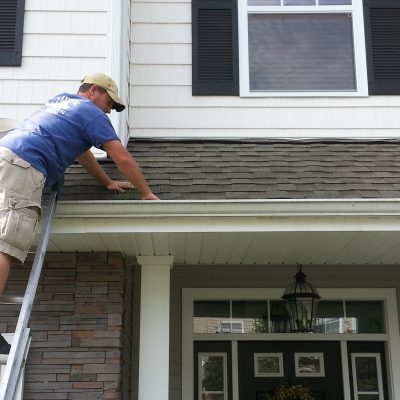 What Is Leaf Guard
Leaf Guard allows only water to flow into your gutters and blocks leaves and other debris from entering the gutter at all. They have a one-piece design that features a built-in hood. The patented design sheds away debris and keeps your gutters clean. The design is not bulky and is custom made to fit your home or building. There are several advantages to having Leaf Guard installed on your gutters including cleaning them less frequently. Make the right choice and contact us to help you install leaf guard today.
What  Leaf Guard Does
Leaf Guard shields your gutters from debris with a clever, built-in design. Your home's trim, siding, and foundation are protected and the integrity of your home is maintained. It also helps reduce or eliminate gutter cleanings altogether. Leaf Guard is the best choices for keeping your seamless gutters free of leaves and debris. You can protect your home from mold, weeds, tree saplings, acorns, pests, rodents, seeds, dirt, leaves and more.
There's no need to climb ladders to clean your gutters anymore, as the unique design only allows water to flow into the gutter and keeps everything else out. Contact us today for a free estimate!
Professional Leaf Guard Installation
For quality Leaf Guards fitted specifically for your home or building, contact us today. Installing leaf guard on your home ensures there will be less maintenance down the road, your gutters and downspouts will perform much better and should never clog.
Protect your home from surface erosion and unsightly damage. Leaf Guard gutters provide the top quality gutters at an affordable price. Ask the professionals at Empire Seamless Gutters to help you